New in the sales program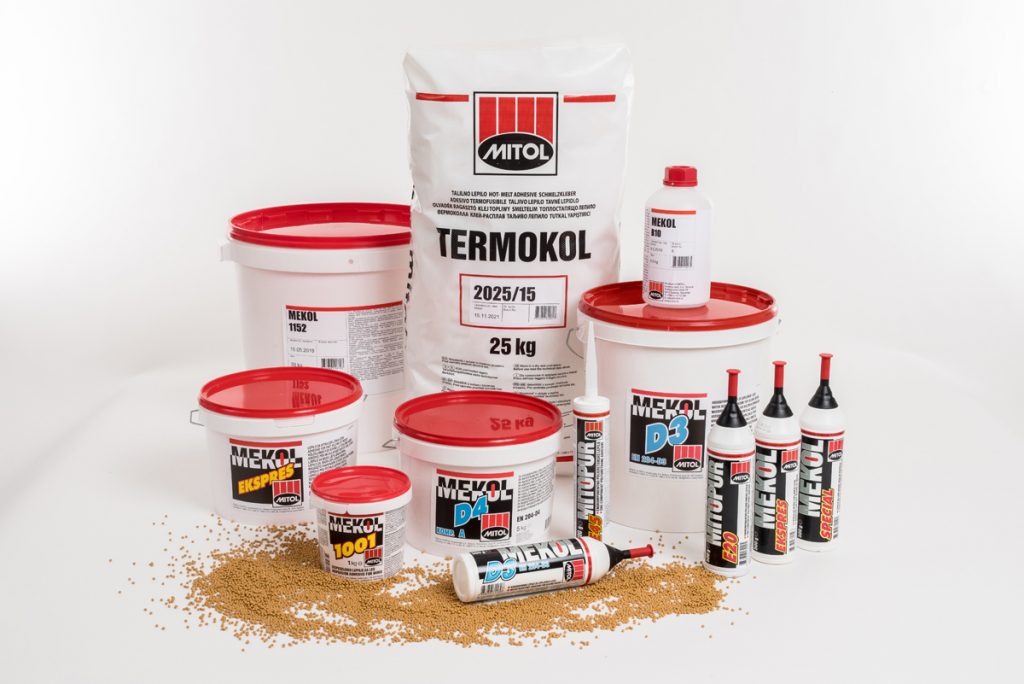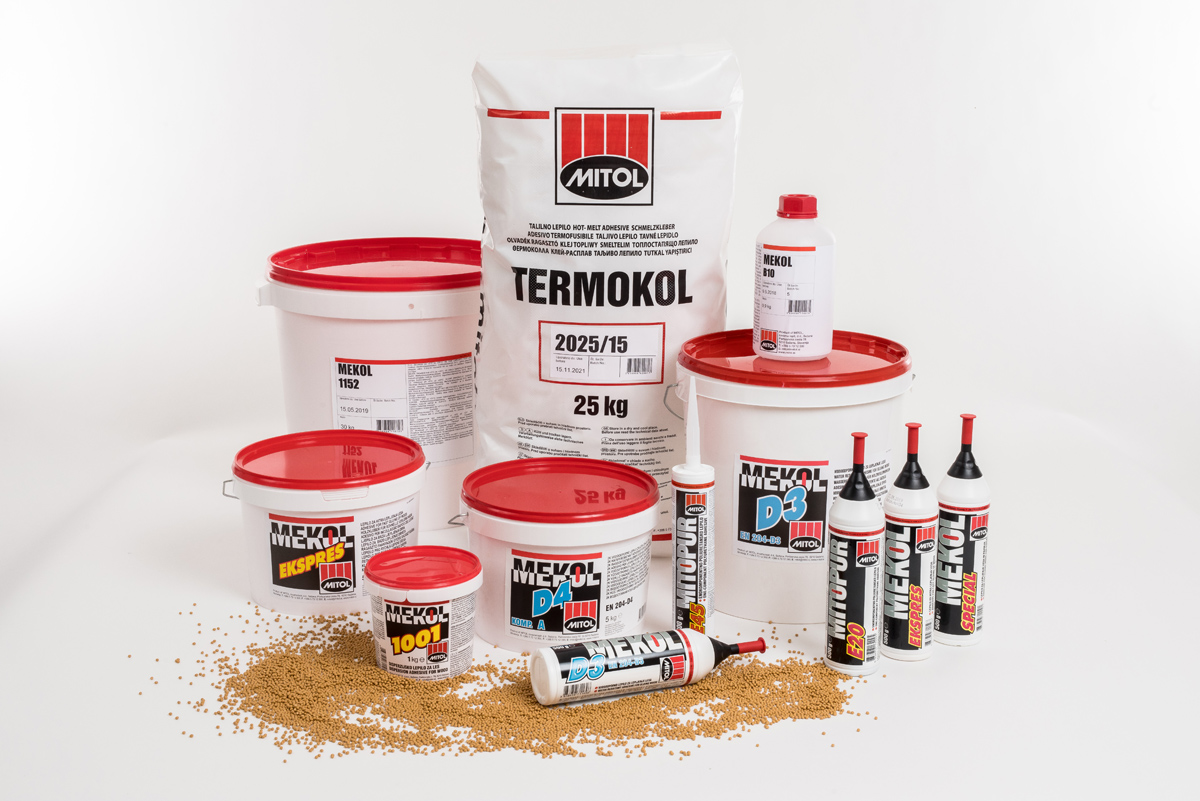 We are constantly exploring new opportunities for better solutions and developing new products. This time, we are happy to present the following innovations in our offer:
Rapid drying polyurethane primer, the properties of which will simplify the process for the floor layers and upgrade the quality of the work performed.
The benefits of use:
odourless, which enables uninterrupted use even in residential areas,
cures with moisture, which allows laying already 45 to 90 minutes after coating,
ready for use, dilution is not necessary,
absorbs well even in a low-porous base.
It is used to harden dusty and brittle surfaces, balance the absorption of highly absorbent surfaces, and improve the glue adhesion to surface. The PARKETOLIT PR52 primer is compatible with all PARKETOLIT and MITOPUR reactive adhesives for laying floor coverings.
New product: MEKOL 1144
One-component water resistant PVAC adhesive type D4 according to EN 204 standard.
It is a high-quality fast setting adhesive which is suitable for bonding on unheated, heated and high-frequency presses due to its excellent processing properties and easy use.
The adhesive does not contain formaldehyde, it is characterized by extremely strong and temperature-resistant bonds. The adhesive meets the requirements of EN 204 D4 standard for water resistance and EN 14275 WATT'91 standard for temperature resistance.
Soon in our offer: REACTIVE POLYURETHANE HOT-MELT ADHESIVES
New technologies and the diversity of materials require constant updating of the sales program as the development of new adhesive techniques. We are preparing a new line of products, TERMOKOL PUR. These are polyurethane hot-melt adhesives, which are characterized by excellent adhesion to different materials and low working temperature, which is why they are used for bonding thermoplastic materials. TERMOKOL PUR hot-melt adhesives enable the bonding of the most demanding materials in edgebanding, in profile wrapping and flat lamination, where they meet the highest production standards regarding the quality and appearance of finished products.
For more product information, please contact our technical advisers.
Broad selection of PACKAGING ADHESIVES
The packaging industry is one of the most important industrial sectors, which is subject to continuous development and searching for new solutions both in the field of materials and in the production process itself. By introducing new products and constantly improving the existing ones Mitol offers efficient and innovative solutions for both packaging manufacturers and those that use adhesives for wrapping their products.
Thus, we can offer you a wide range of TERMOKOL ULTRA hot-melt adhesives on metallocene polyolefin base, which due to their excellent properties such as good adhesion to heavier adhesive materials, high temperature stability, low consumption, high resistance to low or high temperatures are increasingly being used in the production of more demanding packaging.