New product design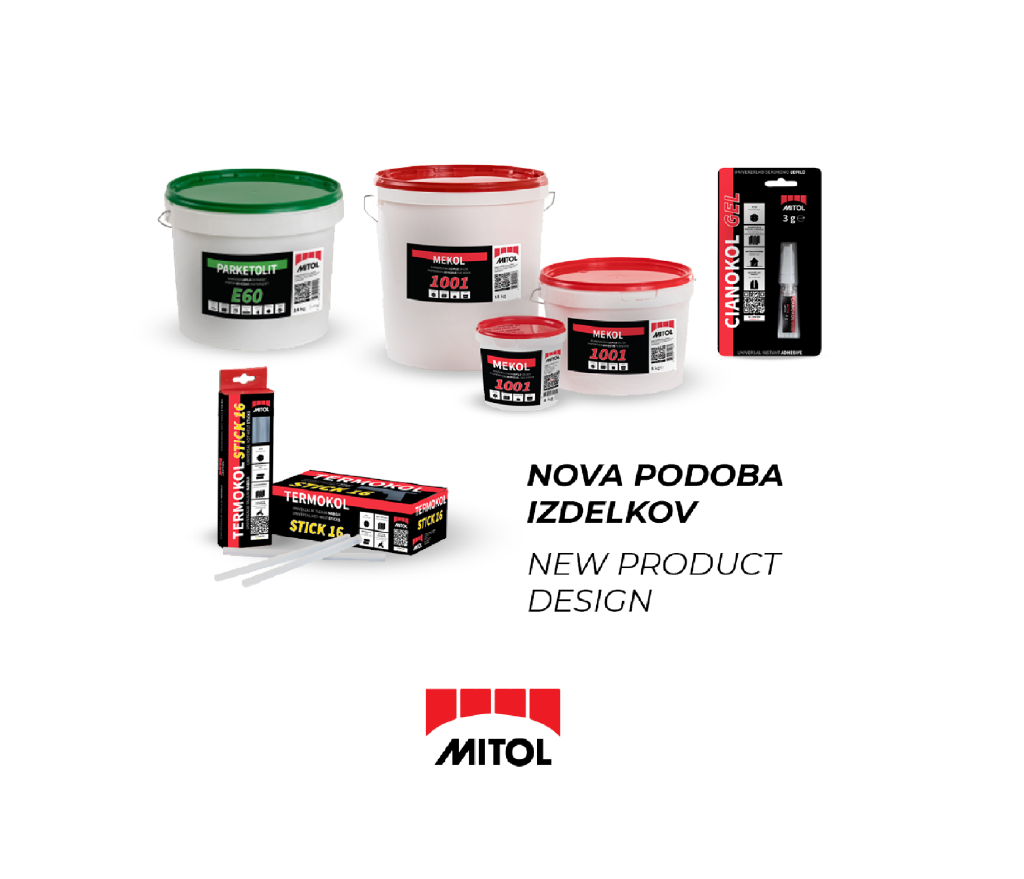 We are pleased to inform, that we have redesigned the packaging for all products that are listed in Professional and DIY products.
The new packaging design includes:
Pictograms indicating the usage and benefits of the adhesive
A QR code for additional information
Colour coding to distinguish between different types of adhesive
🔴 adhesive for wide range of uses
🟢 adhesive for floor coverings
🟡 fast-acting adhesive
🔵 waterproof adhesive
⚫ premium adhesive within the adhesive group
The new update packaging will help to make it easier to choose the appropriate adhesive and to find additional information about the properties, advantages and instructions of using the products more quickly.
The transition will take place gradually by the end of the year, but the new look is already available from products on our website.