Our sub-flooring primers maintain adhesive`s bond for a long time in all conditions.
PARKETOLIT PR50
One component polyurethane primer
FIELDS OF APPLICATION
Strengthening of powdery and non-compact surfaces

Balancing absorbency of too porous subfloors

Improving the glue adhesion to surface

Impregnating the wet cement subfloors with increased moisture up to 4CM%
Impregnating heated subfloors with increased moisture up to 3CM%
Renovating the old parquet surface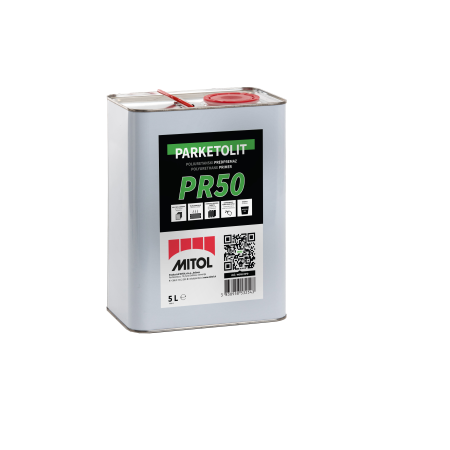 CHARACTERISTICS AND ADVANTAGES
Easy roller spreading
Compatible with Parketolit 1549,1550, 1551, 1554, 1555, E60, E61, E65 & E66 and Mitopur 1530
Shortening the time needed for laying floor coverings
Packing
EAN Code
Yield
Application
5L
383 8958 532543
Surface strengthening: 100 – 300 mL/m2

Humid surfaces: 300 – 500 mL/m2

roller
HAVE A QUESTION?
We are here for you.
Contact our specialists for the quickest and best help.
SEND US A MESSAGE